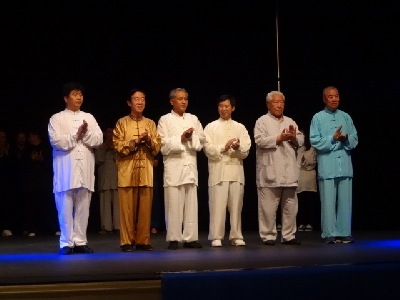 Six Current Tai Chi Lineage Holders at the 2014 Symposium held in Louisville Kentucky.
From left to right: Master He Youlu, Master Chen Zhenglei, Master Zhong Zhenshan, Master Yang Jun, Master Ma Hailong, and Master Sun Yongtian.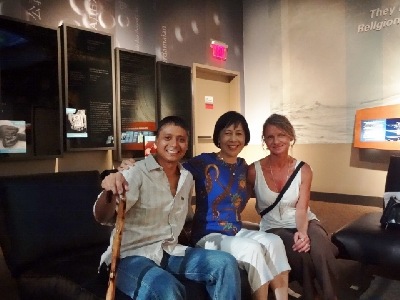 Sifu Voll, Han Hoong Wang, & Kasia Voll at the Muhammad Ali Center 2014 Symposium Farewell Party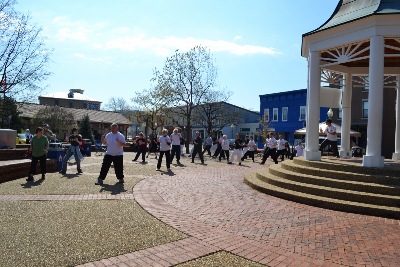 World Tai Chi Day 2014 in Front Royal Va.

The Five Lineage Holders of the five main styles of Taijiquan Taken at the 2009 Symposium. The first time all five Masters joined together in the U.S. to share their Family Styles.
Starting from left:
Master Sun Yongtian of Sun Style, Master Chen Zhenglei of Chen Style, Master Wu Wenhan of Wu (Hao) Style, Master Yang Zhenduo of Yang Style, & Master Ma Hailong of Wu Style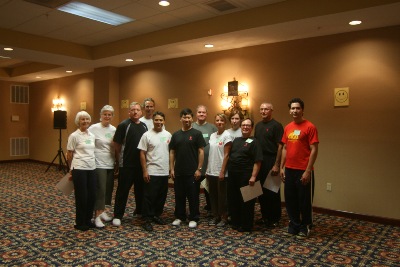 Master Yang Jun with our group at the "A Taste of China" Summer bare-hand seminar 2011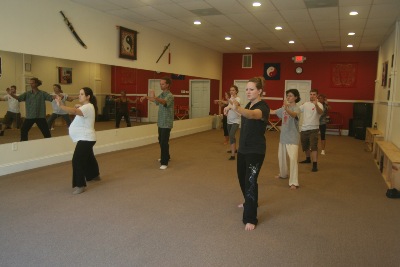 Our Students in Single Whip Posture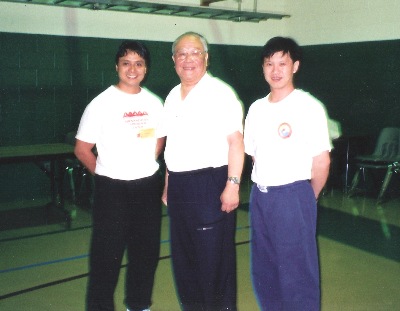 Starting from left:
Pete Voll, Master Yang Zhenduo, & Master Yang Jun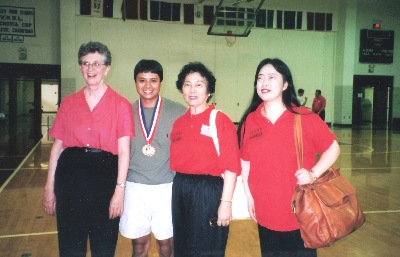 Starting from Left Master Pat Rice, Pete Voll, Grand Master Wang Ju-rong, & Master Helen Wu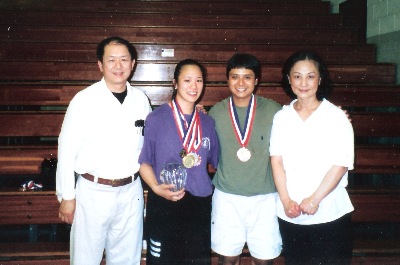 Starting From Left:
Dr. Master Yang Jwing Ming, Kathy Yang, Pete Voll, & Mrs. Yang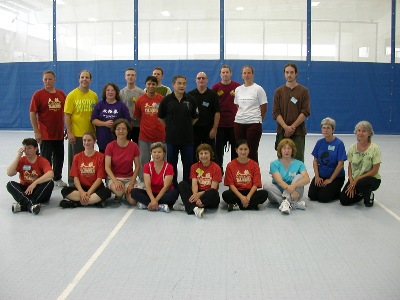 Master Shou-Yu Liang & Lui He Ba Fa Students

CONTACT:

Kasia Voll (Co-owner/Office Manager)
kasia@fullmoontaichi.org

Pete Voll (Co-Owner/Head Instructor)
pete@fullmoontaichi.org
276-250-1743

9 South Royal Avenue Front Royal, Va. 22630